Special SDCC 2011: Special Reporter Anthony Duty!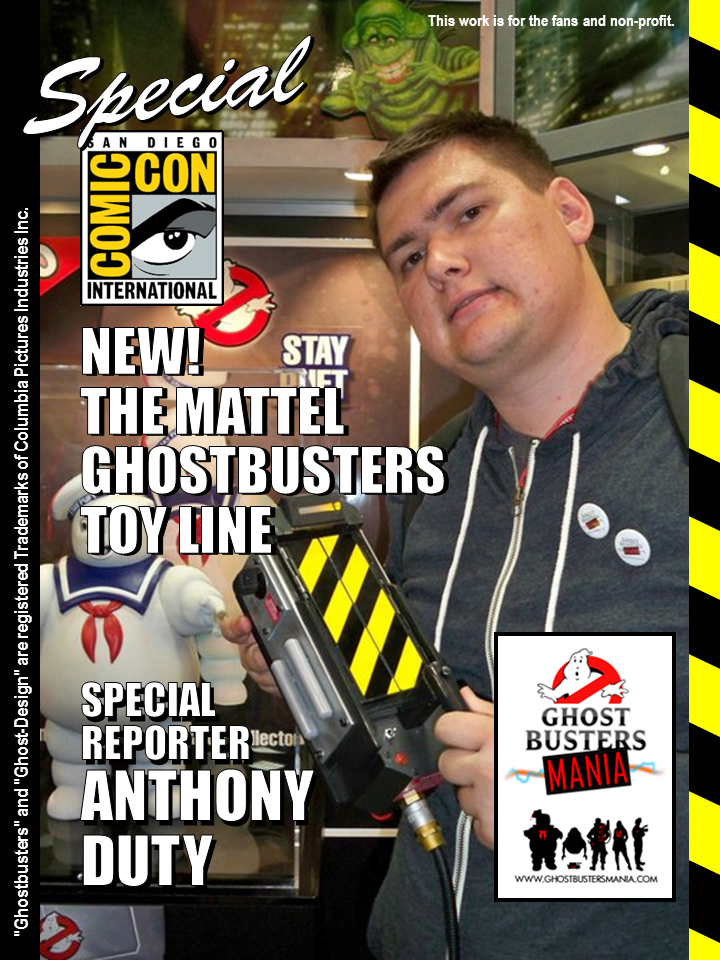 Ghostbustersmania.com asked to Anthony Duty act as a reporter for the SDCC 2011, speaking of the new toys Ghostbusters made by Mattel.
This work is for the fans and non-profit.
Thanks Antony.
Good reading
I once again visited Comic Con this year to find myself visiting the Mattel booth more than once because of their highly anticipated Ghostbusters products. Over the course of my visits, I had the honor of seeing the Ghost Trap in person and was able to use it. The trap its self is a very light item, but with all the detail they put into it, I am ok spending $135.00 USD.
Based on what the Mattel employee told me, it is to be released in October of this year. Only one of the knobs on the trap has an actual purpose, which is to change it to and from movie mode (movie mode changes the look of the light pattern). Once the trap doors open, it goes through a full sound process of trapping the ghost. Once you trap your ghost, you will find the evil powers that be trying to escape! Noises, lights, and even shaking come from the trap, the ghost's last attempt to free itself.
Alot of people have been asking, "Where are the 12 inch two packs?" Well I found one at San Diego Comic con and it looks amazing. The rest of them will be out in October… hopefully. I myself questioned if I want to purchase something I already have just for tons of awesome accessories, but after seeing what looks like a new Peter head sculpt and a new package design, I am once again sold. No one was able to tell me what the price would be, but I would hope it would be under $130.00 USD. We shouls find out soon enough.
Now, here's for those Ghostbusters retro line collectors. They are now releasing Janine and Samhain, which is great, but I love how it's coming with a 22f inch firehouse diorama to display your retro line in front of. Amazing.
Now that Matty answered our prayers, in October of this year they will be releasing the much anticipated Vigo. My only concern is the likeness of Wilhelm von Homburg is not totally accurate. I am hoping Matty tried to get the rights to use Wilhelm's likeness, but maybe with a no they did their best by creating the closest thing to it.
In my opinion, the only figure (as of now) for next year that is a total "must have" is Dana Barrett as Zuul. As you can see in the video, it is still in the works but looks absoluetly amazing. Mattel is finally giving us what we want. After getting this figure I'll have to make sure to keep her and Peter separated so he can focus on destroying the 24 inch SDCC Stay Puft.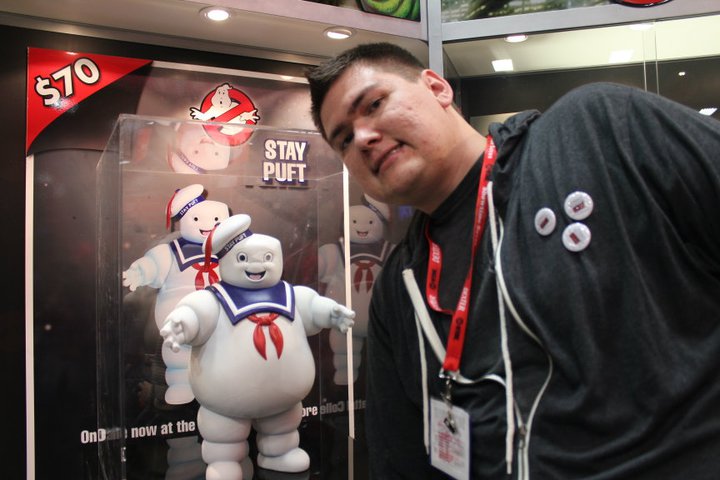 I did want to note, if you did not hear that a fan asked the Mattel panel if they are going to make a Ghostbusters weapons pack, the panelists answered "Stay tuned" (which to me says yes). I'm thinking it might be something possibly released in 2012, since the rest of 2011 and beginning of 2012 schedule has been released, but we will see.
Overall, I'm very happy with most of the upcoming figures set to be released. Although I am a little disappointed with next year's Ecto-1 Exclusive, "The Rookie." I love the video game, but feel that it just doesn't have a place in my collection. I do have a theory, with that figure coming out, alot more "game" figures will make their way onto the market, since we need more ghosts. I just love the amount of detail they put into the packaging, as they understand most of us adult collectors keep items in box. That to me is one of the best things about Mattel. With bio's, artwork, and accessories that they put onto the elaborate packaging, it shows they do listen and make a product worthy of the fans.