"Interviews Ghostheads" Sam of the Bay Area Ghostbusters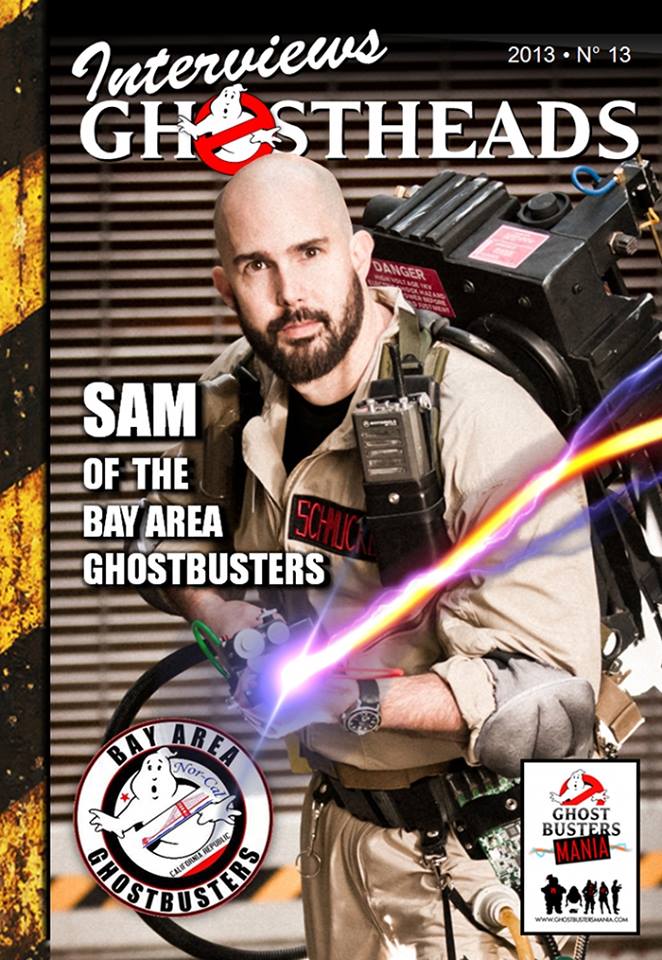 Ghostbusters Mania is proud to present  N° 13 (2013)  "Interviews Ghostheads" Sam of the Bay Area Ghostbusters
Sam, tell us about you. Who are you? Where are you from? Do you have other hobbies?
Howzit Ghostbuster fans from around the world!
My name is Sam and I am originally from Hawaii and currently reside in the San Francisco Bay Area in California.
I am married & have 3 boys, ages (1)(5)&(7).
As for hobbies, I collect spores, molds, & fungus! (lol)
Actually I am a huge comic book fan and have a very large Captain America collection.
I have all the comics from the 60's to present as well as a huge Captain America figure & statue collection.
I also collect G1 Transformers, Robotech/Macross toys, Kikaida, and oh yeah… Ghostbusters stuff too.
How was the passion for GB born?
Well that goes waaaay back to June 1984 when I was a kid growing up in Hawaii and saw Ghostbusters for the very first time.
It played at the Waikiki #2 theatre & tickets were just $2.50 back then! I loved it so much I went back to see the movie with my friend Eric about 12 times total during my summer vacation.
When school started up again, I had my mom buy me a poster & 5 different Ghostbuster shirts. I wore nothing but Ghostbuster shirts everyday for the entire 6th grade!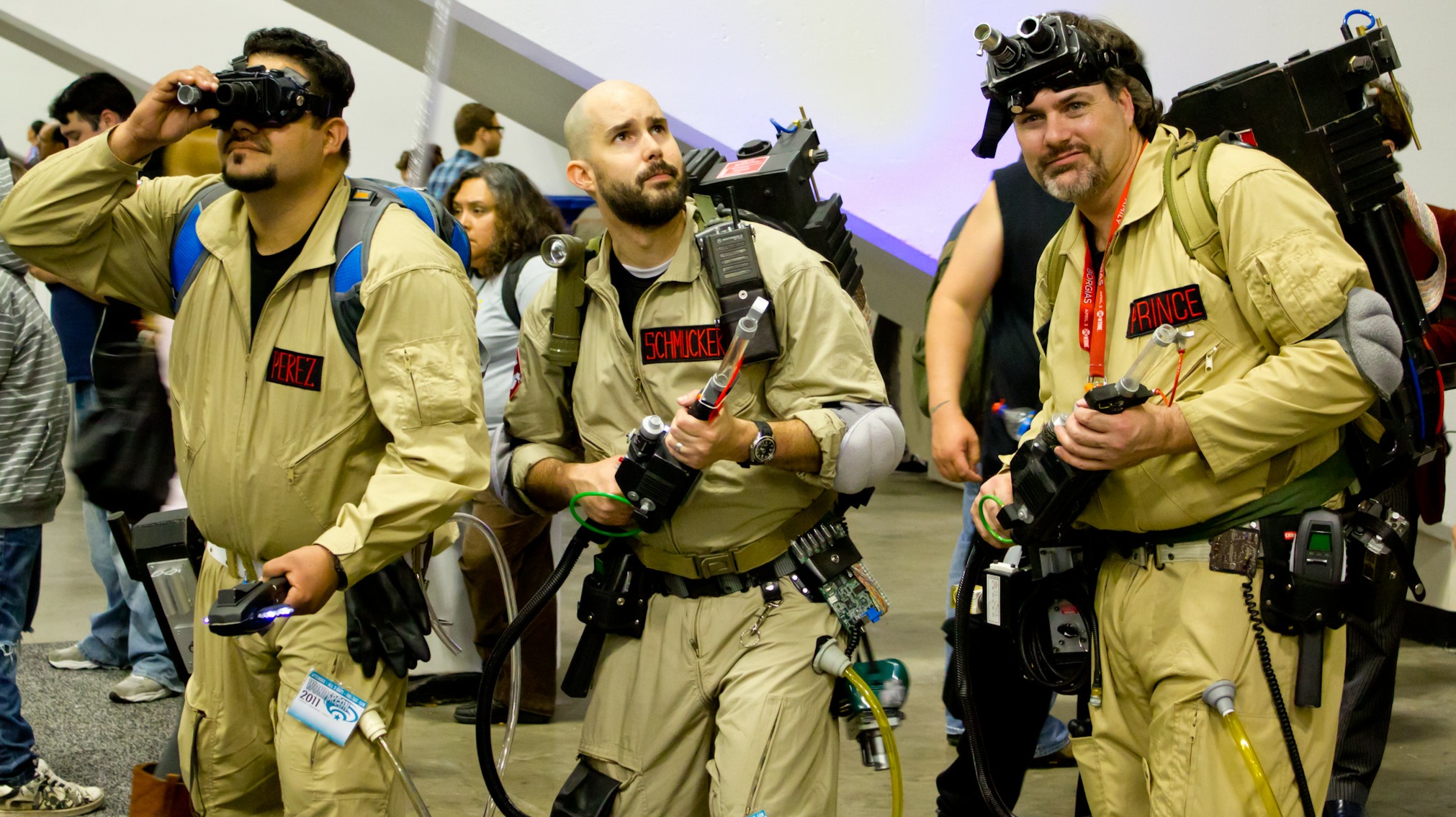 Why and when did you decide to become a Ghostbuster?
Years ago I discovered GBFans online, and was amazed that there were so many others out there with the same passion for Ghostbusters that I had.
I discovered plans & blueprints for props from the movie, it really is an amazing website with information for anyone wanting to become a Ghostbuster.
Then I was at the 2010 San Diego Comic Con, I was waiting in line to meet comic icon Stan Lee when I saw the prototype for the PKE Meter at the Mattel booth.
I was blown away with excitement! An actual replica PKE Meter was coming!!
Later on in the year I ordered the PKE Meter from Mattel & started researching GB fans on making my own Ecto Goggles, and it took off from there.
Within the next few months I put together my own uniform with patches, belt, boots, props etc…
My first proton pack was built by my friend Aaron Bernard in Nebraska.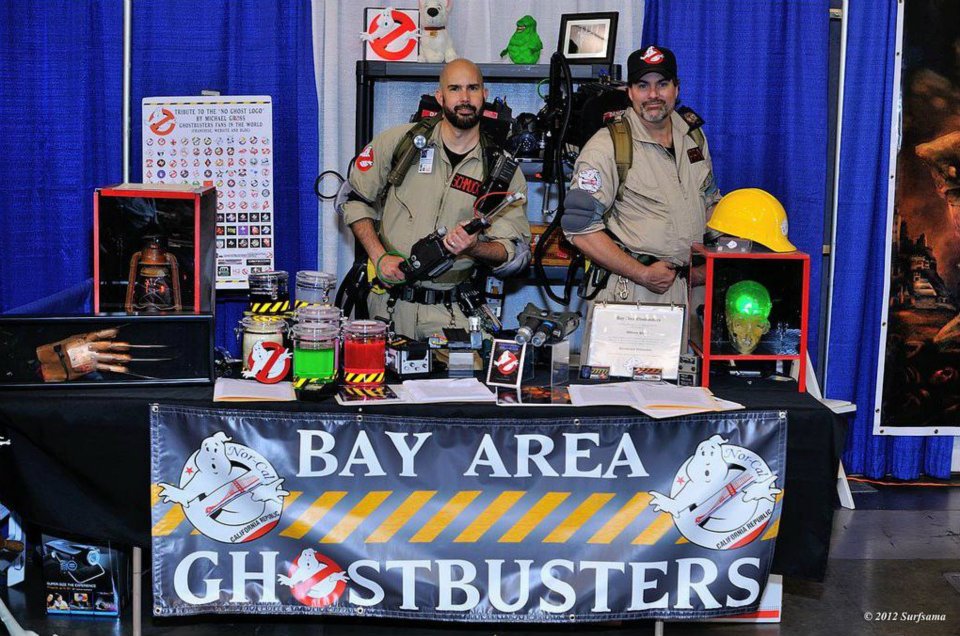 Tell us about your franchise
I'm with the Bay Area Ghostbusters, which was started in 2010 by William Prince & Loren Baldwin.
Our franchise assists other organizations with their events or charities.
We also love to attend conventions, haunted houses, "Ghostbusters" movie screenings, parades, food drives, toy drives, zombie runs etc…
You name it… this great group of guys & gals have done it!
The group has done 25 events in the last two years, and has gained 14 members since it's formation in 2010.
We also work closely and do events with our sister franchises, The Sacramento Ghostbusters & Roseville Ghostbuters.
Our web pages are here…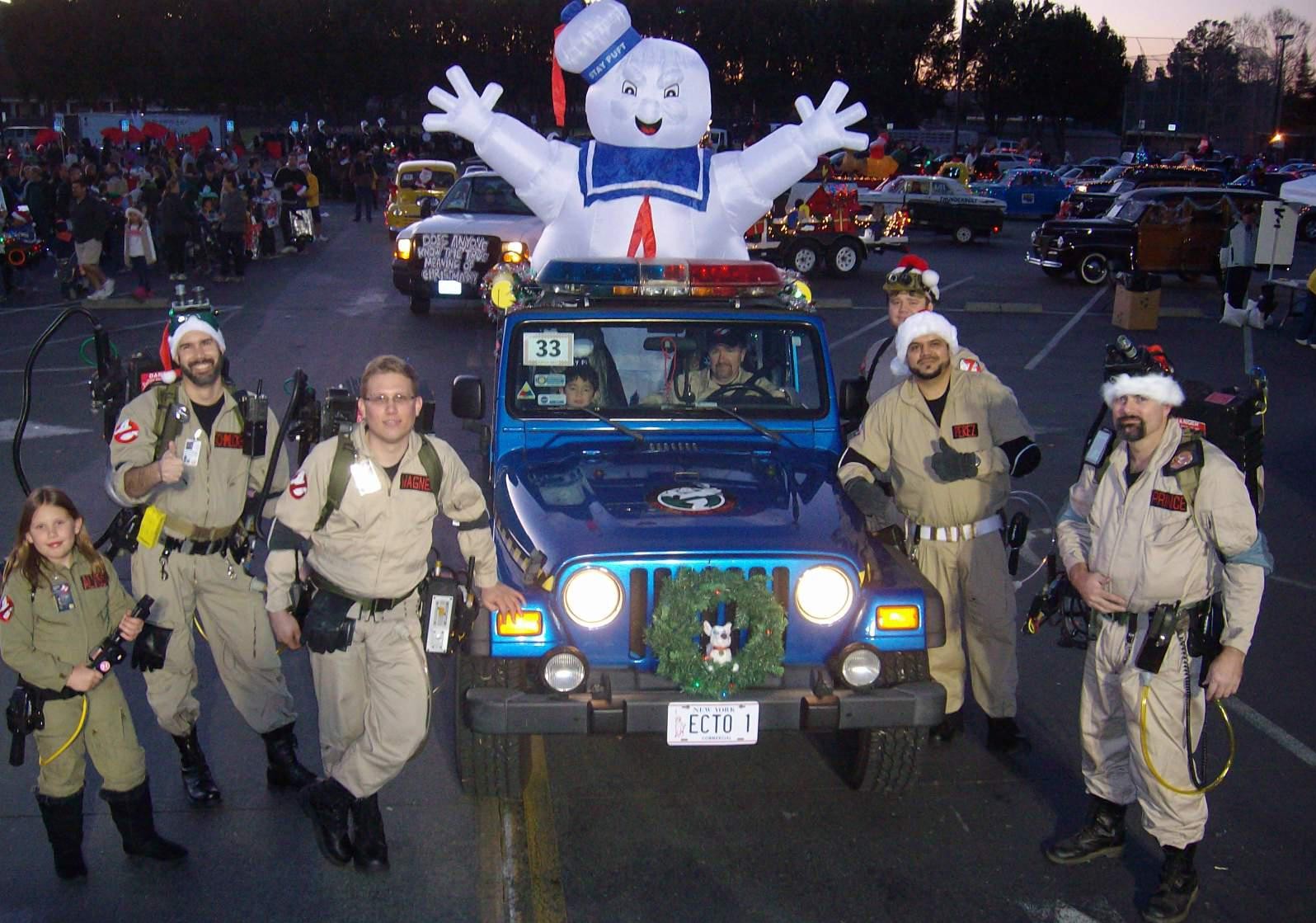 We see that you've participated in many events. Which has been your favourite event until now and why?
Every event as a Bay Area Ghostbuster has been lots of fun.
If I had to pick a personal favorite I would say San Francisco Wondercon in 2011.
It was my first time making an appearance as a Ghostbuster and along with Bill & Eric we got quite the reception at that event.
You see up to that point, it was rare to see anyone dressed as a Ghostbuster in the bay area.
From the moment we got there, we were mobbed by photographers for about 8 hours straight.
We had trouble breaking free from the frenzy, that we had to escape to the off-limits employee only break room of the convention hall just to attempt to have lunch!
While we were there a security guard seen us, his eyes popped open wide and he pointed at me and yelled…."HEY YOU!!!"
I was scared, thinking we were about to get thrown out of the building.
He came up right to me and looked me in the eye and said, "Hey… can I get a photo with you!?!?"
So I said, "suuure you can!" Ha ha, the next thing I know he is asking the other employees in the break room to take photos of him with the three of us on his camera.
It was a great time, and we were literally treated like celebrities on the red carpet the entire day of the convention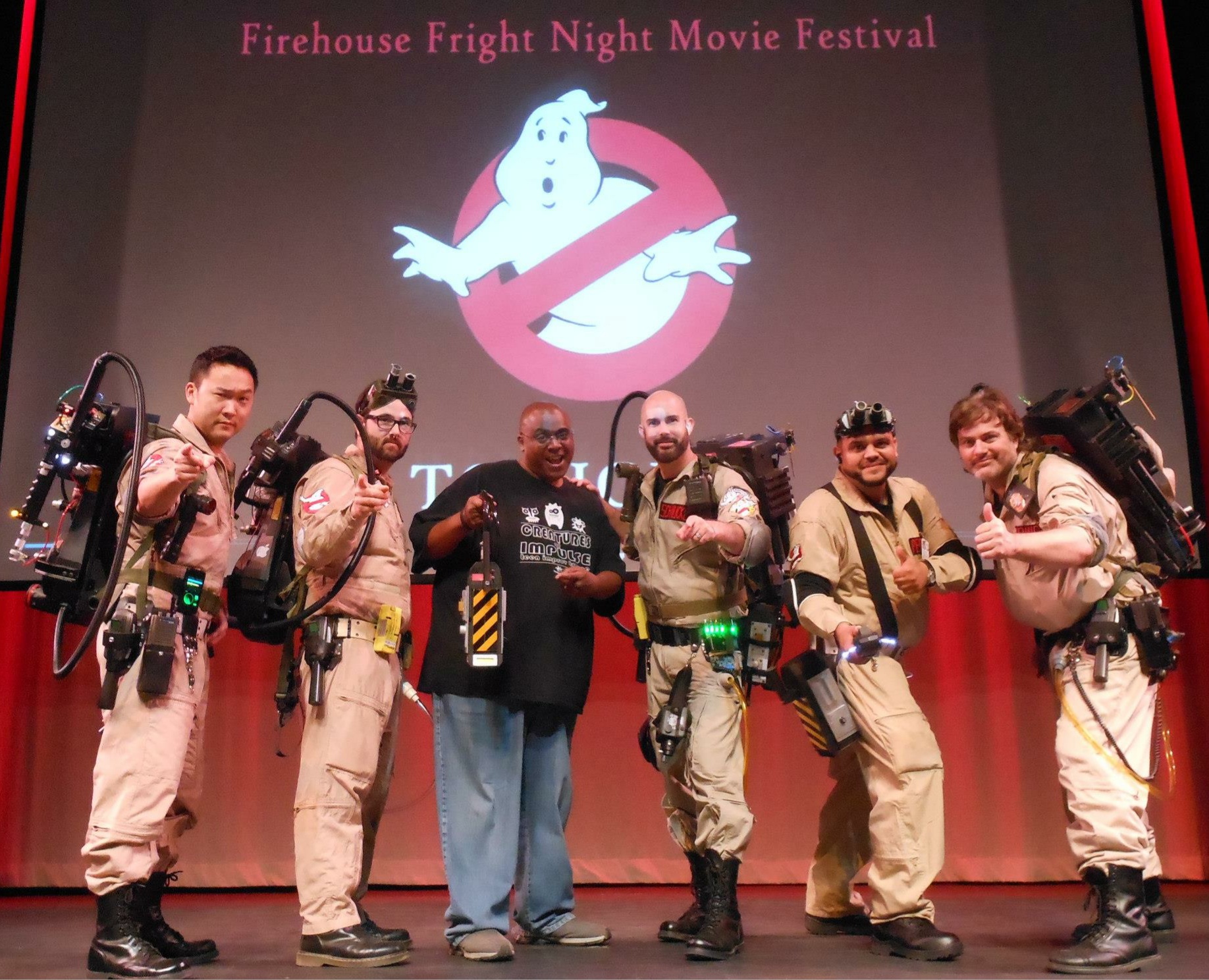 What does the term "Ghosthead" mean to you?
A hardcore Ghostbusters fan, and yeah that would be me and my Bay Area Ghostbuster buddies for sure!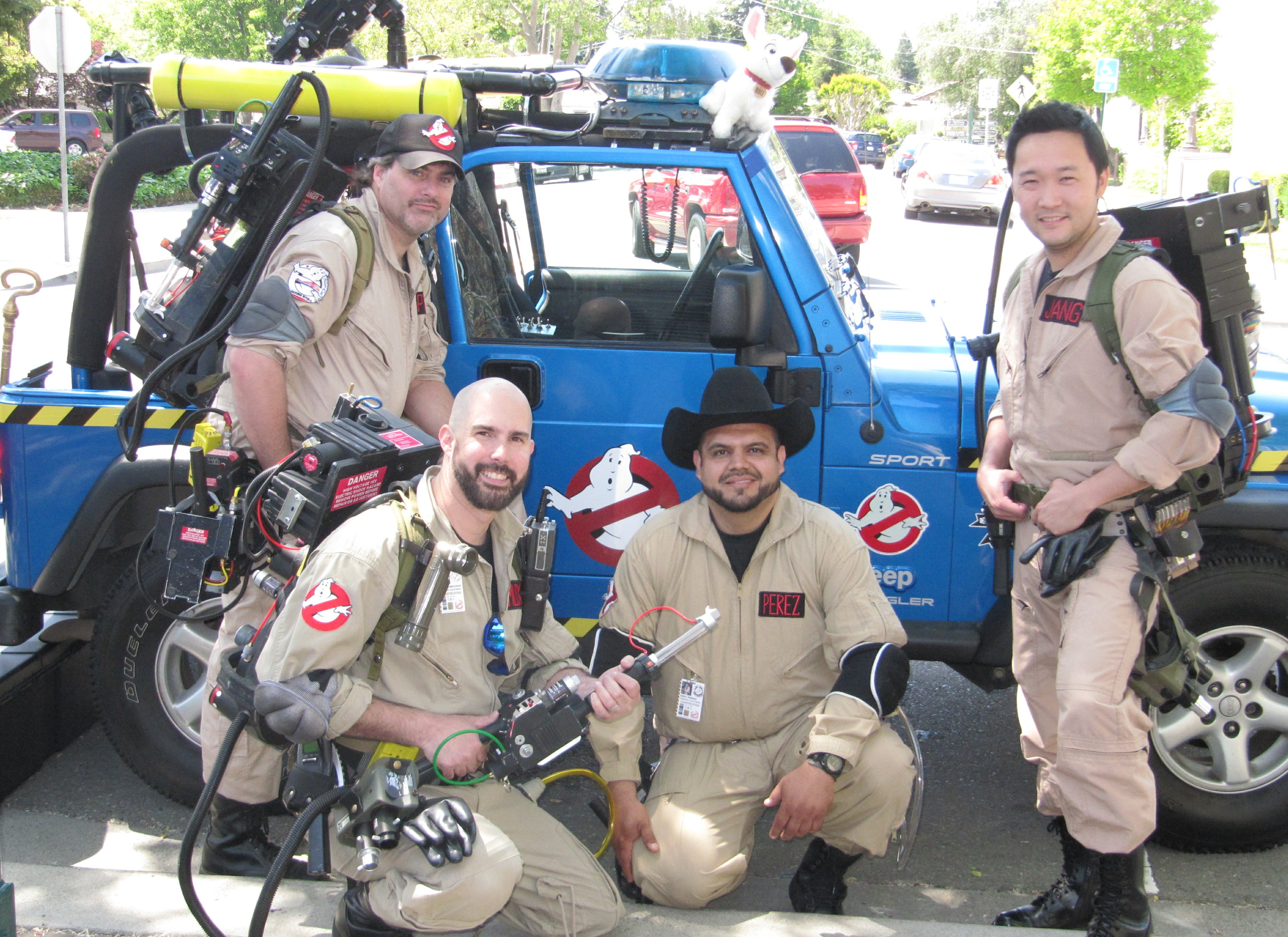 Have you ever met anyone involved with the Ghostbusters movies?
Yes I met Ernie Hudson who played "Winston" at Wondercon 2007, and Ray Parker Jr. who sang the "Ghostbusters" theme song.
I got their autographs and took photos with them as well, both of them are really nice guys!
I would love to meet Dan Aykroyd on his Crystal Head Vodka signing tour, hope he comes to the Bay Area soon!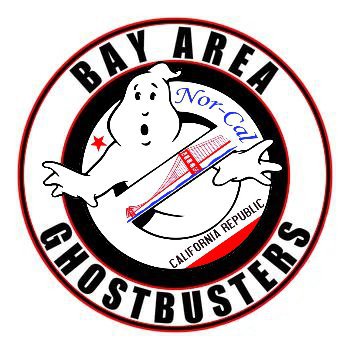 What does the future hold for The Bay Area Ghostbusters?
A lot! The BAGB's are hosting a table this year at the San Diego Comic Con!
It is the top comic convention in the world, hosting an attendance of 130,000 people.
People fly in from around the world for this one, and they have offered the Bay Area Ghostbusters a fan table at the convention.
It is definitely an honor to be invited to be apart of the biggest pop culture entertainment event in the world.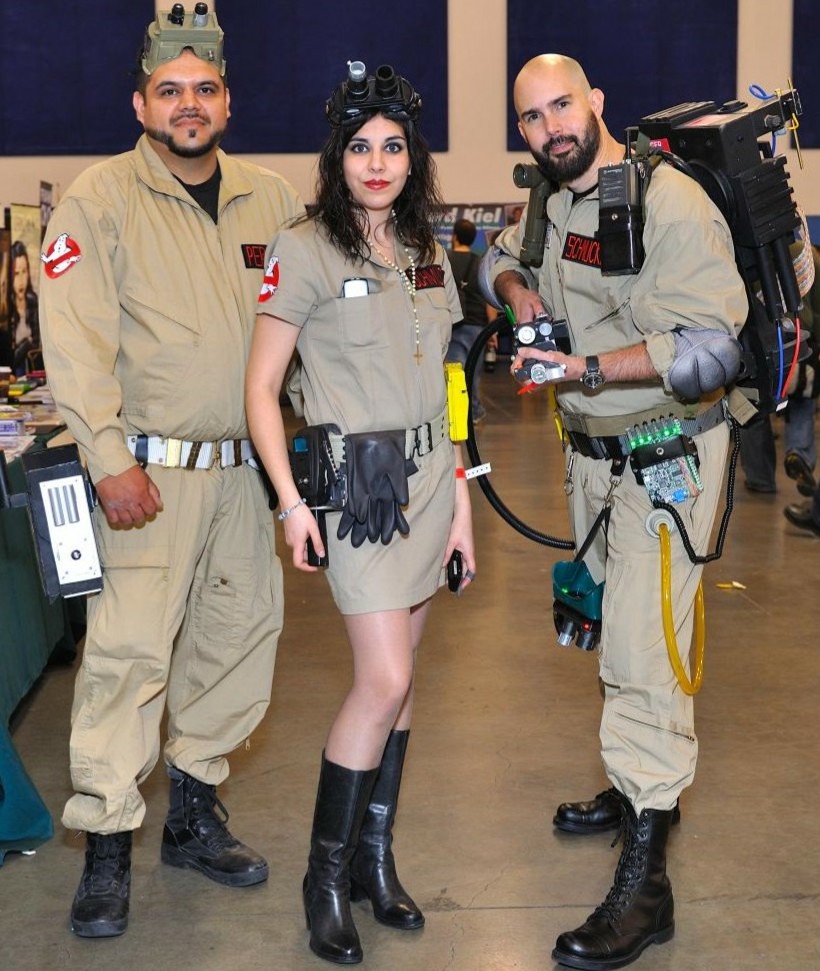 Wow, a table at the San Diego Comic Con? Who is responsible for that?
Every single member of the Bay Area Ghostbusters has contributed to the group.
However it is William Prince who is the heart & soul of the franchise and is responsible for the majority of the groups success.
He has helped put together a great crew, fun & awesome events, and an amazing Ghostbusters fan table which includes dozens of props & so much more!
It was only a matter of time before the big conventions like SDCC would take notice.
The amazing BAGB fan table will be on display at the Big Wow Comic Fest in May…
http://www.bigwowcomicfest.com/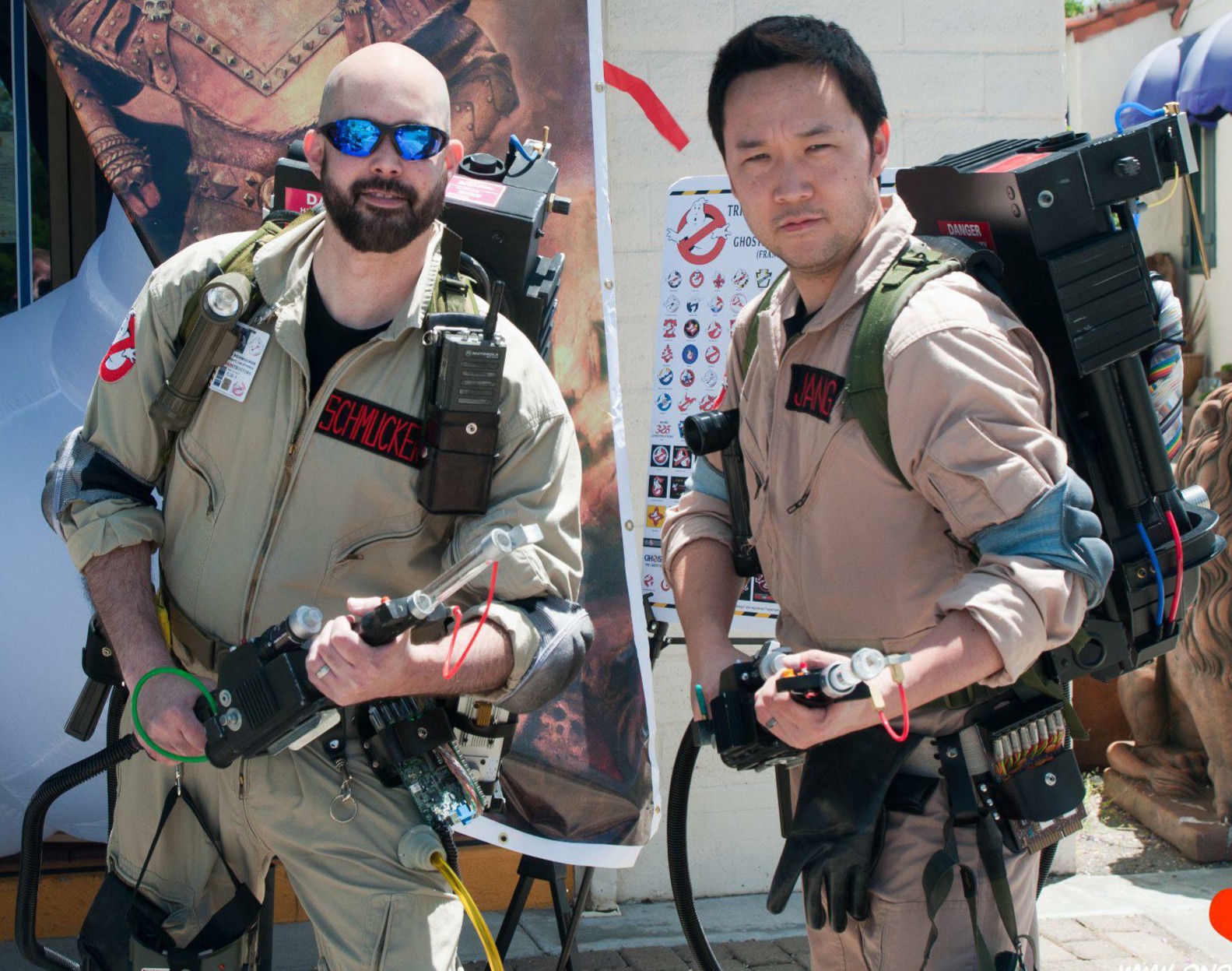 Do you know other Ghostbusters outside of California?
Yes I know Sidney Okamoto & Reuben Young of the Hawaii Division Ghostbusters.
Being originally from Hawaii, Sid has offered me an honorary membership to the Hawaii franchise.
I'm planning on traveling to Hawaii and doing an event with them later on this year, maybe September or October.
It'll be great to be back on the islands and I look for forward to busting ghosts with those guys in my home town.