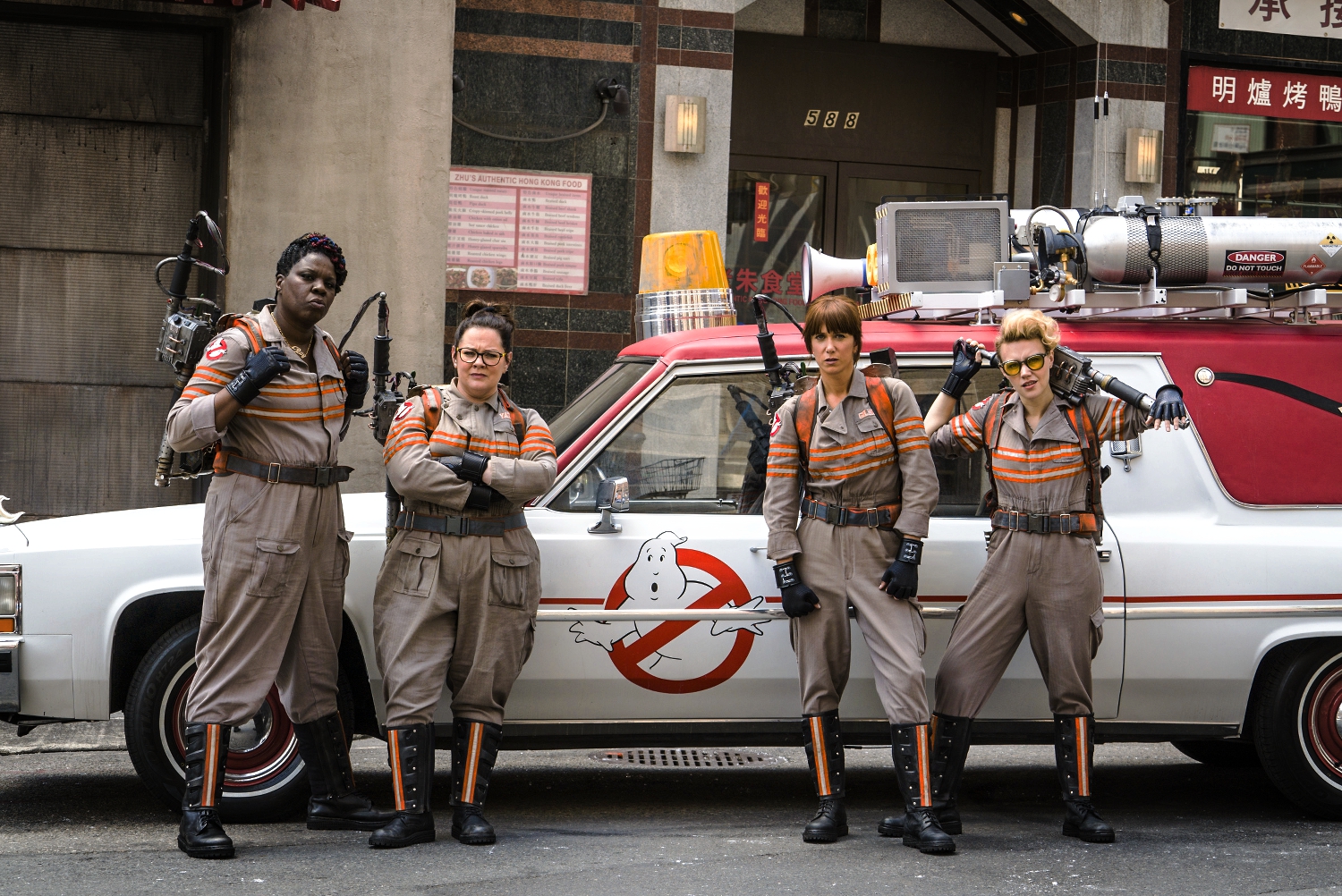 Ghostbusters is an upcoming American supernatural comedy film and a reboot of the Ghostbusters franchise. It is directed by Paul Feig and written by Katie Dippold and Feig. It stars Kristen Wiig, Melissa McCarthy, Kate McKinnon and Leslie Jones. Filming began in Boston on June 17, 2015. The film is scheduled for a July 22 15, 2016 release.
Plot
Erin Gilbert (Wiig) and Abby Yates (McCarthy) are a pair of unheralded authors who write a book positing that ghosts are real. A few years later Gilbert lands a prestigious teaching position at Columbia University, but her book resurfaces and she is laughed out of academia. Gilbert reunites with Yates and others when ghosts invade Manhattan and she and her team have to save the world.
Cast
Kristen Wiig as Erin Gilbert, a published author on the subject of the paranormal and professor at Columbia University.
Melissa McCarthy as Abby Yates, who co-authored the book with Gilbert.

Kate McKinnon as Jillian Holtzmann, Bergman's new partner.

Leslie Jones as Patty Tolan, an NYC subway worker who stumbles across the main supernatural threat in the film. She becomes a new member of the team.

Neil Casey as Rowan, the villain.
Chris Hemsworth as Kevin, the Ghostbusters' receptionist.
Andy García as the Mayor of New York City
Michael K. Williams as Hawkins
Matt Walsh as Rourke
Cecily Strong
Pat Kiernan as a news anchor
Cameos
Dan Aykroyd as a taxi driver.