Ghostbusters Day: June 8, 2016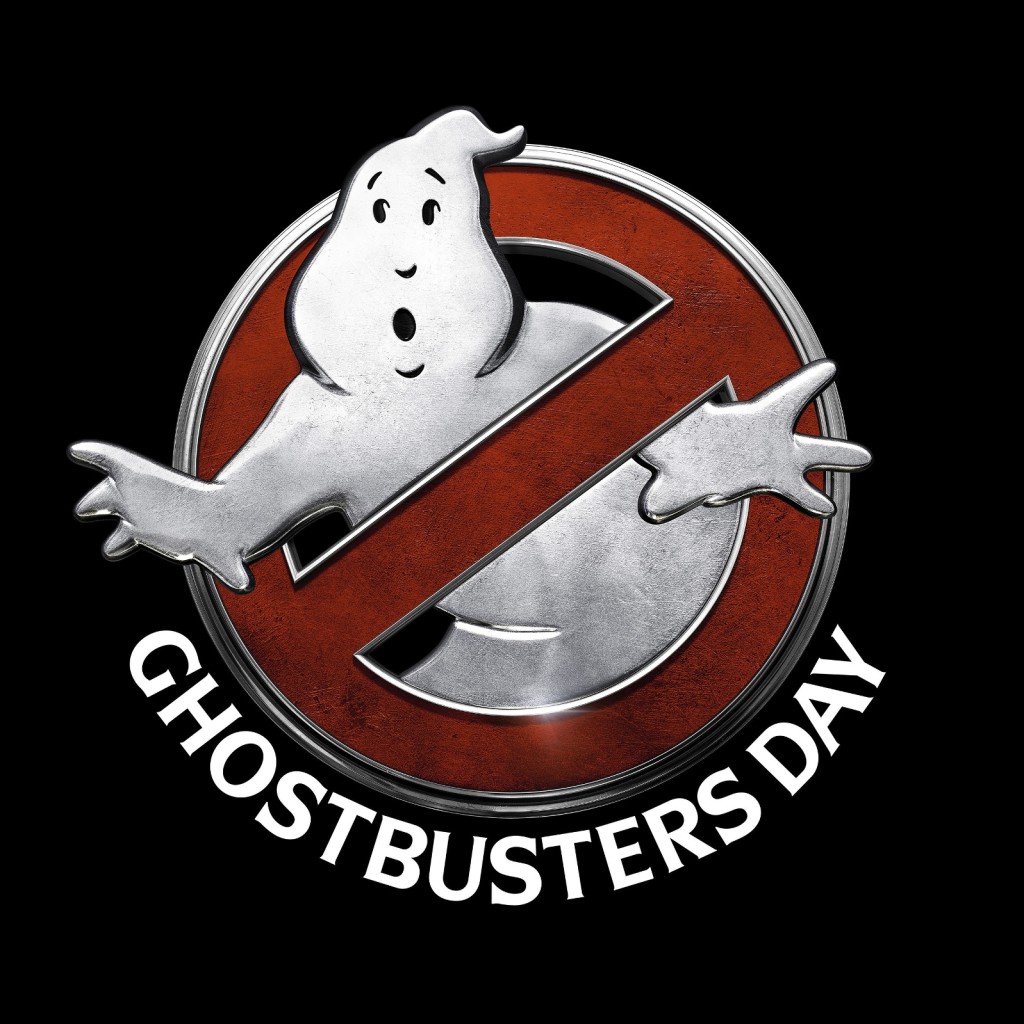 Fans will also be able to join in the celebration by seeing a sneak peek of the new film as part of the Fathom Events presentation of the original classic in more than 800 cinemas nationwide on June 8, with encore showings on Sunday, June 12.  In addition, inBrooklyn, BBQ Films will present the world's only official immersive screening of the classic Ghostbusters – a transportive experience built around the classic movie called GHOSTBUSTERS HQ.
Participating theaters will also join in the fun with sweepstakes. Cinemark is giving fans the chance to score one of ten signed posters for the new film through a social media giveaway and as a collectible reward in their all-new app-based loyalty program, Cinemark Connections.  And when Regal Cinemas Crown Club Members buy a ticket to the classic movie, they will be entered for the chance to win a flyaway to the premiere of the new Ghostbusters film in Los Angeles, plus a $2500 gift card for travel and accommodations.
Guests of BBQ Films to GHOSTBUSTERS HQ in Brooklyn on the 8th will not only get a 360-degree interactive experience, but also an exclusive first chance to play the new Ghostbusters console game and the mobile game, Ghostbusters: Slime City, both from Activision. Fans will have the chance to record their unique spectral encounters using special GIPHY Cam filters, and enjoy Hi-C Ecto Cooler beverages at the bar. New shows have been added, including a family show. More information is available atwww.bbqfilms.com.
Fans will be able to check out the Ghostbusters' ride, the Ecto-1, with national and local appearances.
The studio will also launch the Ghostbusters Twitter Mission Sweepstakes on Ghostbusters Day.  The sweepstakes will award cool prizes, like custom Ghostbusters uniforms, every week leading up to the release of the film to users who retweet contest messages.  Twitter users can join in the fun by following @Ghostbusters. 
Fans can also follow the movie at @Ghostbusters on their favorite social networks, as the day will be documented via Facebook Live, Periscope, Snapchat Live Stories, and other social coverage.
In addition, moviegoers can now hear Elle King's "Good Girls," from the film's original soundtrack, which is available now at all digital providers. Click here to listen.  "Good Girls" was written by Elle King and Dave Bassett and produced by Bassett. The soundtrack will be available on July 15th.
Ghostbusters makes its long-awaited return, rebooted with a cast of hilarious new characters. Thirty years after the beloved original franchise took the world by storm, director Paul Feig brings his fresh take to the supernatural comedy, joined by some of the funniest actors working today – Melissa McCarthy, Kristen Wiig, Kate McKinnon, Leslie Jones, and Chris Hemsworth. This summer, they're here to save the world! The film is produced by Ivan Reitman and Amy Pascal, and written by Katie Dippold &Paul Feig, based on the 1984 film "Ghostbusters," an Ivan Reitman film, written by Dan Aykroyd and Harold Ramis.
ABOUT SONY PICTURES ENTERTAINMENT
Sony Pictures Entertainment (SPE) is a subsidiary of Sony Entertainment Inc., a subsidiary of Tokyo-based Sony Corporation. SPE's global operations encompass motion picture production, acquisition and distribution; television production, acquisition and distribution; television networks; digital content creation and distribution; operation of studio facilities; and development of new entertainment products, services and technologies. For additional information, go to http://www.sonypictures.com.
Source: http://www.prnewswire.com/news-releases/ghostbusters-day-june-8-2016-300279302.html#continue-jump