New Ghostbusters ECTO-1 Ornament With Light and Sound by Hallmark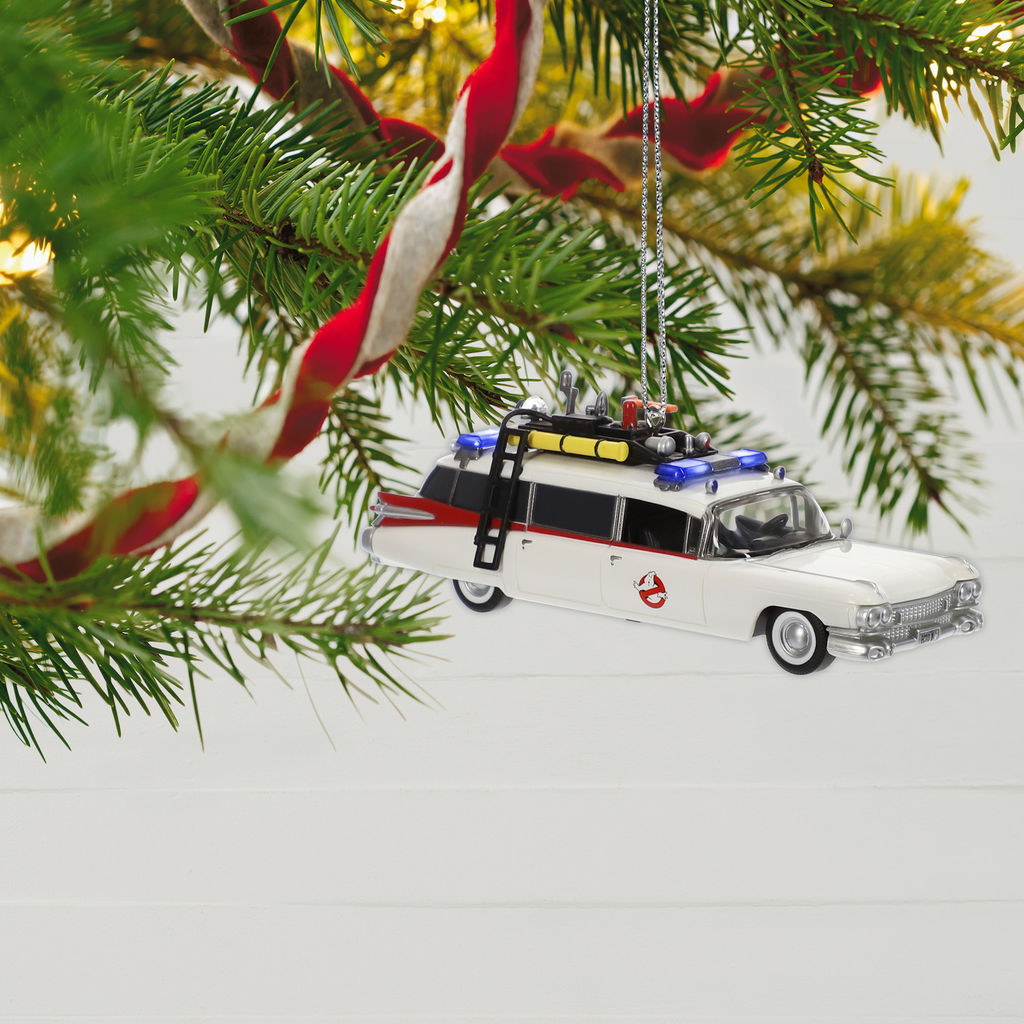 Product Details (2019)
Have a spook, specter or ghost in your neighborhood? If so, you may hear the unmistakable siren of the ECTO-1 as the Ghostbusters speed to the "scene of the slime." Celebrate the 35th anniversary of the hilarious 1984 comedy, "Ghostbusters," with this Christmas tree ornament featuring the Ectomobile, complete with lights that flash and sounds of the iconic siren (battery-operated).
Magic Light and Sound Christmas tree ornament. Press the button on the ornament to see the lights flash and hear the siren sound. Battery operated. Requires three (3) LR44 batteries, included.
Artist crafted by Rodney Gentry, this Christmas tree ornament comes pre-packaged in a box for easy gift giving, preservation and storage. Dated 2019 in copyright.
Plastic Christmas tree ornament is lead-free and measures 1.6″ W x 1.6″ H x 4.8″ D.
Source: https://www.hallmark.com/ornaments/keepsake-ornaments/ghostbusters-ecto-1-ornament-with-light-and-sound-1999QXI3639.html
Other products(2019)
Product 2012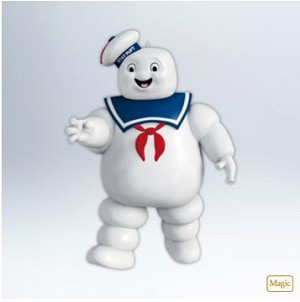 Product 2009